Tattooed Moose Gift Card ($25 - $200)
$

25.00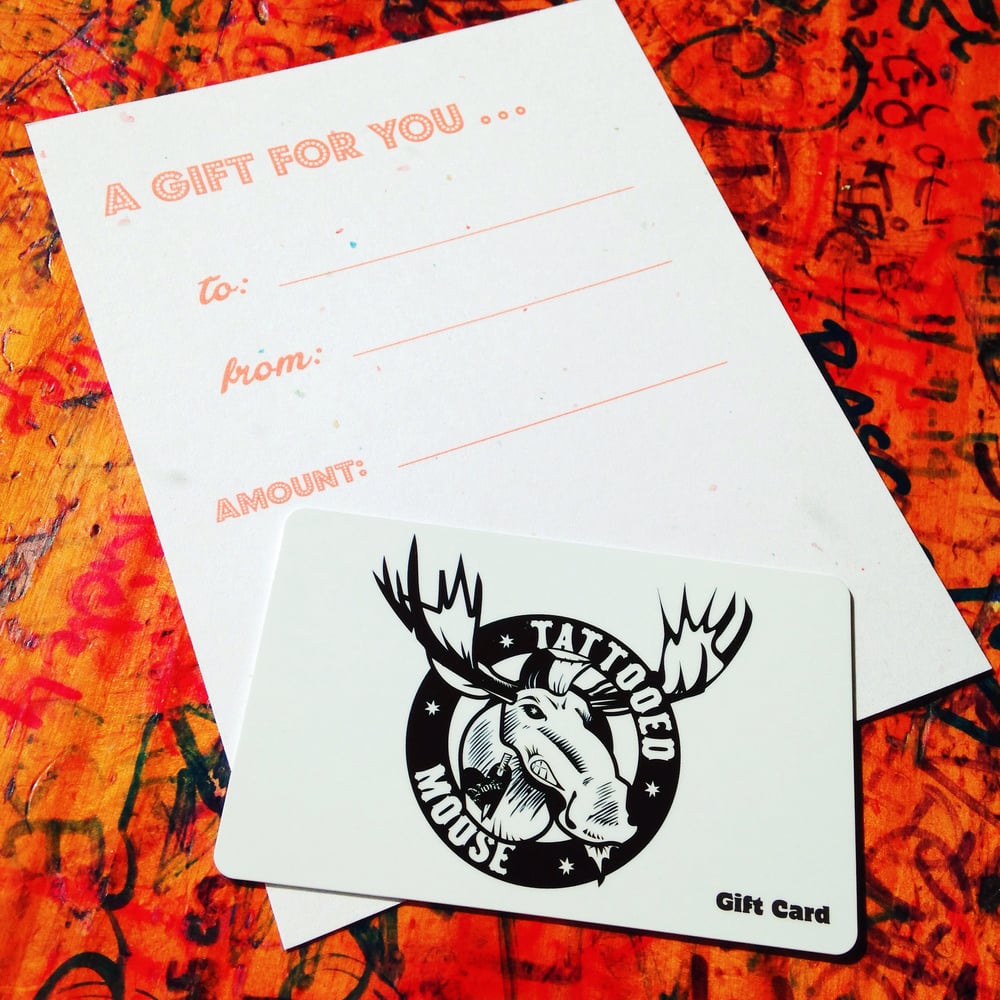 The gift that keeps on giving! We offer gift cards for $25.00, $50.00, $75.00, $100.00, $125.00, $150, & $200. (Select desired amount from the item drop-down list)
A copy of our menu is included in each order. Gift cards are redeemable at both locations of the Tattooed Moose. We'll email you the tracking number once your items ships.
(Please note, we recently increased our shipping charges to include the addition of providing you with a tracking number as well as Priority 2 Day Shipping through the USPS - as a result, we are now able to ship gift cards activated and ready to go! If you want to opt-out of the tracking number/2 Day Shipping feature, please email us at info@tattooedmoose.com for more info. Thank you for understanding!)
** Please be sure to add correct shipping address if different from billing address.
Want to include a personalized message? No problem! Send us a message to the following email address: info@tattooedmoose.com, and include Your Name and Order #, as well as the lucky recipient's name and a brief message, and we'll include it with the order as well!
Availability
$25 gift card

$50 gift card

$75 gift card

$100 gift card

$125 gift card

$150 gift card

$200 gift card
Share